Email Your Requests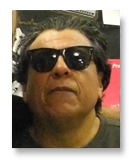 Insider - Yogi
The Breakfast Show's International Liason.
Yogi has traversed the world with everyone from Slayer and Weird Al Yankovich, to Natalie Cole. His tales from the road rival many-a good men, and the Slayer Gold Record in his name puts Yogi two steps ahead of the rest, while remaining in a league of his own.
His calls from the road bring Yogala's experience to the listenership, whilst keeping the dirt under his fingernails very well documented.
From avid listener to essential ingredient... he is the man.
Welcome to The Rock n' Roll Breakfast Show




Your weekly rock n' roll exorcism hosted by The Reverend Donnie Black at Victoria, BC's only campus and community station broadcasting at 100,000,000 Watts on 101.9 FM CFUV.
Rock n' Roll Breakfast Show Online



Tune in online every Friday at 12 PM PST HERE. Explore episodes past HERE.

Breakfast News


Breakfast Show Ressurection


Saturday, September 28, 2019

After three years and three days, the Rock n' Roll Breakfast Show returned to the airwaves in glorious fashion on Friday, September 27, 2019. Yogi and the Reverend Black preached the rock n' roll gospel whilst spinning vinyl and corrupting the digital universe. April Wine's 'Ooowatanite' set the tone, and then 120 minutes of psycho-babble recollections and aimless ramblings followed.

Longtime listeners chimed in via text message and telephone rings as if no time had passed. The only difference was that the festivities started an hour earlier than the previous time slot. So if you missed it, tune in every Friday at 12 PM PST via the link above.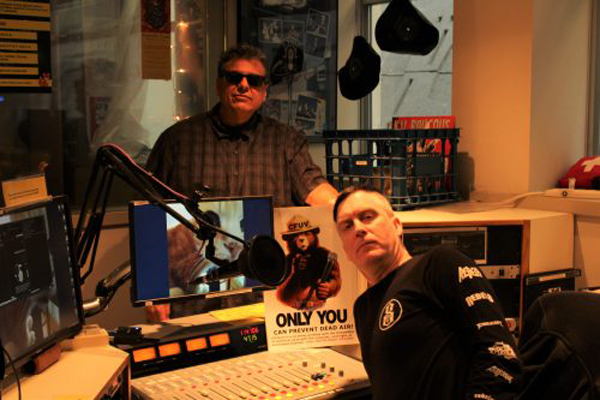 Yogi & The Rev back together again to rock the airwaves. This was taken in December 2019.


Vision without action is just a dream.



Photos From The Rev's Star Wars Wedding



The Rev has officiated a few wedding, but only once has he overseen a Star Wars theme wedding. This historical moment was captured on film; check it out

HERE

.





Make The Reverend your 'Friend' on Facebook!



Add Reverend Black to your friends list by clicking

HERE. We know you check your Facebook more frequently than your email, so you might as well do it.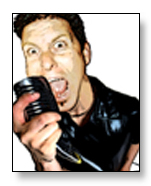 Host - Reverend Donnie Black
Donnie Black was converted to the Rock n' Roll faith at the tender age of five. Unofficially serving the Ministry of Rock n' Roll for over two decades, Donnie Black was officially ordained out of Modesto, California's ULC (Universal Life Church) April 15, 2004.
A gregarious, passionate and creative individual, the Archbishop Black brings excitement to every thing he touches. In fronting the band Zappninblack, the Reverend found his microphone a key element to having his personal maxim heard loud n' clear: "It is always better to be justified by Rock n' Roll than to be vindicated by man."
Always with an opinion and never flinching to contend for the faith, his greatest love is preaching The Word of Rock n' Roll in it's purity and simplicity.